Process automation, mobile apps, process reengineering… leveraging SAP innovation can generate significant productivity gains and cost reductions. SAP is positioning its cloud-based Business Technology Platform as the foundation to develop innovative solutions on top of all SAP applications, be they cloud-based or on-premise.
Mikaël Thépault, SAP Business Technology Platform manager at PASàPAS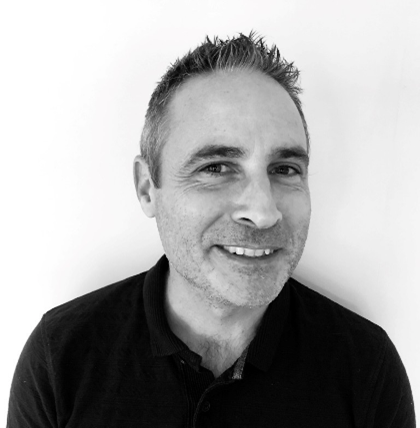 Today, innovation is at the top of the agenda for all business decision-makers. A lot of it has to do with the Covid years, which have disrupted consumer habits and business processes, but some of it may be a reaction to the breakthrough some technology start-ups have achieved in traditional markets. "To stand out from the competition, innovating is no longer an option, and it remains a major enabler to improve productivity and reduce costs," analyses Mikaël Thépault, SAP Business Technology Platform manager at PASàPAS.
This is especially true since cloud technologies now make launching innovative projects a lot easier than it was: with a subscription to a Cloud service and minimal configuration work, a prototype can be built and ready to test by users or customers in a matter of hours. "And these technologies are being used by new players to threaten established positions in a market," he adds.
SAP has proactively made the shift towards simplifying access to technology. A historical player in the ERP market – and the largest European software vendor for years – SAP has now chosen the Cloud as the preferred distribution mode for their software. Ample evidence of this shift can be found in the launch of RISE with SAP, which enables all their existing customers to access S/4HANA -SAP's latest generation of ERP software- in SaaS mode.
In the RISE with SAP model, system administration, security and monitoring are taken care of by SAP themselves. And, to enable innovation, SAP offers a complementary solution, a PaaS called Business Technology Platform (BTP).
"BTP is where SAP customers can develop bespoke processes, natively integrated with their ERP, whilst also leveraging modern technologies such as Artificial Intelligence, OCR (optical character recognition), RPA (Robotic process automation), mobility or chatbots, all delivered -as a service", continues Mikaël Thépault.
With mobile solutions, capture data more productively and reliably
All these are technologies that CIOs can leverage to drastically improve user productivity and reduce costs. Take for example mobility: with SAP Fiori, it becomes possible to develop applications -both add-ons to the standard ERP and standalone bespoke developments- which will natively run on a tablet or a smartphone. For many companies, this is an opportunity to redesign their inventory management, or their equipment maintenance processes and, by putting a mobile application in the hands of a warehouse operative or a maintenance technician, allow them to key-in information about their work in real time, directly from the warehouse or the shopfloor. What are the benefits for the business? Eliminating paper forms and data entry at the end of the workday results in increased productivity and data accuracy in the ERP system.
PASàPAS has leveraged this technology to help several of its customers achieve these benefits. Amongst them, Enercal, New Caledonia's national electricity provider, which has deployed two SAP mobility solutions: one app to track the activity of its technicians in the field (collecting meter readings, managing minor interventions, inspecting pylons, or producing connection quotes) and the other app to manage warehouse stocks. "These apps have made data entry a lot simpler, and the time savings have been very well received", mentions Mikaël.
The same happened at a glass manufacturer, where PASàPAS developed a mobile app designed to read QR Codes affixed directly to the machines to launch the correct sequence of maintenance operations on the mobile device. And similar gains were achieved by a technical fabrics' manufacturer where the app developed by PASàPAS has enabled the capture of product defects directly on the production line.
At Ecosystem (a non-profit organisation in charge of recycling electrical and electronic equipment), it is the truck drivers who benefited from a mobile application developed by PASàPAS. The objective was to provide them with their list of orders to fulfil and a route management solution useable offline. "In this instance," says Mikaël Thépault, "our app synchronizes directly with the company's CRM on an older SAP platform, which is fine because BTP is compatible with older versions of ECC or CRM as well as the latest S/4HANA versions".
Using RPA and chatbots to increase productivity.
With RPA, even though the logic is quite different, productivity gains are once again the number one objective of projects. The technology aims to automate repetitive user tasks. For example, running a particular analysis report, applying specific filters (always the same), and then exporting the data. This sequence of actions, in SAP or in any other software, can be simulated by a software robot and automated, to save users' time. This automation will allow the users to focus on the analysis of the data itself, rather than on the technical tasks required to get the information.
A similar approach to automation is found in chatbots, which redefine the user interfaces made available to customers, as well as other software users. "For example, with this type of tool, a user can generate a complex order by answering a series of simple questions," illustrates Mikaël Thépault. "This requires modelling and development work, as the services – SAP or not – that will be called by the interface must be exposed". However, it should be noted that SAP simplifies this task by providing sample questions and suggestions that speed up the development of conversational interfaces.
This approach to facilitating the deployment of innovation with pre-packaged models that companies can adapt is applied to the fullest extent with workflows, where SAP is delivering no less than 79 pre-packaged workflows, addressing the most common needs of its customers. "We keep coming across the same approach from SAP: simplify innovation on their platforms and give maximum autonomy to business users in the implementation of new services". This approach is totally aligned with the "Low-Code No-Code" movement, where citizen developers can build applications without writing code, in this case by using pre-packaged models and adapting them with visual tools.
Integrate SAP ERP with any other application
These approaches to redesigning existing processes or developing new ones allow organisations to engage in incremental innovation. This was the case for another PASàPAS customer, a manufacturer of industrial gates and fences, who, with the help of PASàPAS, developed a portal (a Fiori application in the cloud) to solve a recurring logistical problem in its business: the availability of loading docks in its warehouses. Thanks to the solution, drivers can now book a dock in advance, and this data is directly integrated into SAP to optimise logistics activities, particularly the preparation of truckloads.
While SAP is simplifying access to certain development tasks for business users, it is not neglecting the modernisation of tools for professional developers. In PaaS mode, SAP offers a solution (Integration Suite) dedicated to the integration of applications and processes. "Integration Suite provides an overview of the architecture and data exchanges between SAP and any other application, whether in the cloud or on premise," explains Mikaël. "In addition, a series of APIs to popular applications, such as Salesforce or Slack, allow processes to be created that can be deployed across multiple technical platforms, because innovation also requires the ability to break down traditional data silos, which are holding back companies' digital transformation."